Pocket knives & multitools
Fontenille Pataud '5 Coqs'
The pocket knives in the '5 Coqs' series have some rounder features then most other knife by Fontenille Pataud. The blade is shaped in a traditionally French manner. It features a lot of nie references to roosters, which reference to a small town in the Auvergne.
Blade of 14C28N-steel
Of course if goes without saying that the knives in the 5 Coqs-series feature the same craftmanship and the use of natural materials as other Fontenille Pataud knives. In this case, they have chosen for a blade with a slightly harder type of steel, namely a hardness of 58-59 HRC. The14C28N-steel has a lightly matte finish, just like the steel bolster.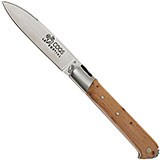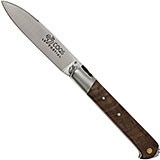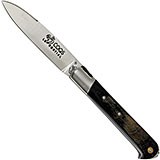 <![if !IE]> <![endif]>