Chris Reeve Knives: absolute top quality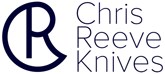 Chris Reeve: the knives that carry his name ooze quality. The legendary Sebenza knives are true "grail knives", being the holy grail of knives. Reeve uses superior materials and precise techniques to create these masterpieces.
These beautiful knives are a joy to work with. It is often said you don't truly know how a knife should work until you have held a Chris Reeve Sebenza. We agree!
Chris Reeve: Sebenza to the Green Beret
The fixed blade survival knives by Chris Reeve Knives are made by the same principles: top notch materials and clever design. A few of these models, the Green Beret for instance, were developed together with the Special Forces. They know what you need in a good knife. Other collaborations include those with Bill Harsey and Grant & Gavin Hawk. At Knivesandtools we are extremely proud to sell these American made knives of the highest quality.

Top 10 Chris Reeve Knives

<![if !IE]> <![endif]>