Pocket Knives & Multitools
Safety razors: for classic shaves with razor-sharp knives
The safety razor offers you an amazing balance between shaving with a classic razor, and shaving with disposable blades. A safety razor uses disposable blades. The famous flat version. These are well-priced to make sure you can always shave using sharp blades.
Safety razors: the different options
In terms of safety razors there are many different razor blades that can be used. You even have different blades for specific shaving styles. And what about the differences between the razor heads themselves, or the stunning handles. One made from even more beautiful material than the other.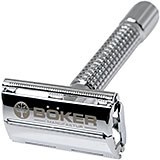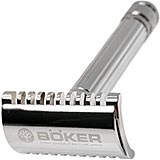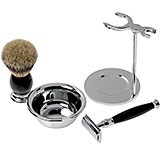 <![if !IE]> <![endif]>