Leatherman Wave Plus multi-tools: the most popular Leatherman multi-tool
The Leatherman Wave Plus collection is Leatherman's best-selling collection ever. These multi-tools contain approx. 18 tools and are all compact and practical in terms of size. From one-handed opening blades to solid pliers with interchangeable wire cutters. Are you looking for the all-rounder amongst multi-tools? You cannot go wrong with the Leatherman Wave+.
Read more
Promo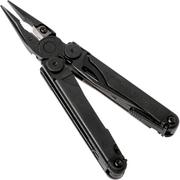 Promo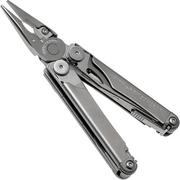 Promo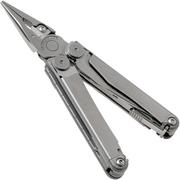 Features of the Leatherman Wave Plus
The Leatherman wave Plus will feel at home almost anywhere. In your caravan, on the boat, in your car, in the boot of your motorcycle: it will come in handy anytime, anywhere. Throughout the years there have been many versions of the Leatherman Wave, with the Wave Plus being the most recent.
Leatherman Wave Plus vs Leatherman Wave
The Leatherman Wave Plus is the updated version of the Leatherman Wave. The Wave Plus is a great multi-tool that was improved in some crucial aspects when compared to the very popular Leatherman Wave. The highlights are the updated belt sheaths and the interchangeable wire cutters in the pliers.
Accessories for the Leatherman Wave+
Are you still looking for some extra functions in addition to the standard functions of the Leatherman Wave Plus? Did your replaceable parts wear out? Leatherman has a number of accessories that will enable you to improve or expand your Leatherman. Think of interchangeable wire cutters, a new sheath, bit driver extender or new bits. At Knivesandtools you will find a wide selection of Leatherman Wave accessories
Leatherman warranty: 25 years
A multi-tool needs to work. That is what Leatherman stands for. Besides making solid tools Leatherman gives a 25-year warranty on product and material errors.
Make the most of your Leatherman Wave multi-tool
The Leatherman Wave and Wave Plus are the most popular multi-tools on the market today. But how do you make the most of your multi-tool? Have you found the hidden tools yet? We will tell you more!