Outdoor & Gear
Victorinox Manager: small pocket knife with a pen
The Manager of Victorinox has more than just the traditional tools and features 10 functions.
As one of the few models from Victorinox, this pocket knife is equipped with a ballpoint pen. In addition to the pen, the Manager has a bottle opener with magnetic screwdriver, a pair of scissors, a file with screwdriver and a handy blade. The Manager comes with a toothpick and tweezers. There is room for either of these tools in the pocket knife.
Midnite Manager
In the Manager series, there is also a version with a LED-light, the Midnite Manager. The tweezers and toothpick have been replaced by a light. By adding the LED-light, you can continue to work in the dark. With its 10 tools, the Victorinox Manager is ready to help you with each task. Cutting, cropping, writing and screwing. This versatile Swiss army knife is suitable for any adventurer!
The only real Victorinox Swiss army knife
For many people, a Victorinox is the first army knife they ever got. The design of Victorinox is recognized immediately. The knives by Victorinox are also called the Swiss army knife. There are Victorinox-knives with saw blades, screwdrivers, scissors, nippers, nail files, measuring slats and many more features. And they can be found in practically every price range.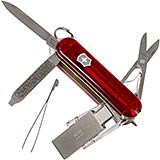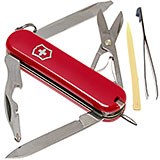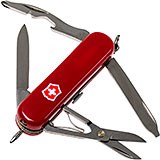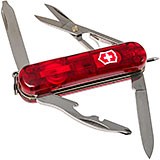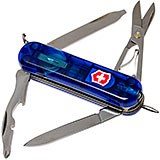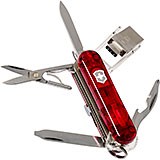 <![if !IE]> <![endif]>